Registration Details
Packet Pick-up
Bib pickup and registration is available on race week in Napa, St. Helena, and on the Pacific Union Campus, as well as on Race Day.
Special Notes:
Race day registration will close thirty minutes prior to each race.
There is no limit to the number of runners able to participate in the Angwin to Angwish Trail Run, so the race will not sell out.
The trail run is a rain or shine event.
Free Parking
No Alcohol
No Camping
No pets on race course
No earpieces while on course
About The Course
Pacific Union College maintains over 30 miles of hiking and biking trails. The Angwin to Angwish trail run will take place on smooth to medium-rough trails and service roads with double and single track. A challenging run over hills, the run includes intense climbs (1,000 feet vertical) at the longer distances. The run is held on private land owned by Pacific Union College; there will be no pre-runs and the course will be closed on Saturday, October 24.
Race Start Times
Half marathon Run 9am
10k Run 9:20am
Family Run (4k) 9:30am – Announcement below
Announcement to all 4K participants:
Please be ready at 9AM for transport to your starting area.  All 4k participants will stage near the track to be transported VIA HAYRIDE to the Angwin airport where the 4K participants will start at approx 9:40am.  If you choose to go directly to the airport, there is very limited parking near the airport.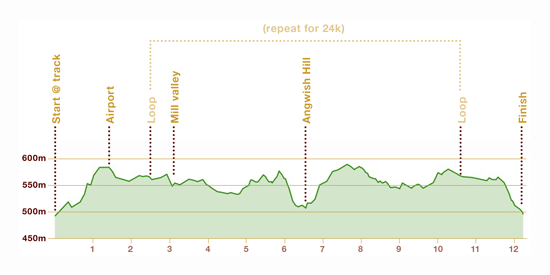 Race Location
The race will begin and end on the main campus of Pacific Union College.
Pacific Union College One Angwin Avenue Angwin, CA 94508